---
SCHEDULE AN APPOINTMENT WITH US!
---
J.R. Financial & Insurance Services offers multiple services to benefit our clients needs. Read below to learn about the different appointments we offer, and how to schedule.
Appointments can be done over the phone, via Zoom, or in person with social distancing and mask wearing protocols in place. And as always, all appointments are totally free!
Unfortunately, we do not accept Walk-In Appointments. Please call our office at (408) 642-1322, or contact Steven, our Director of First Impressions, at Steven@jrfis.com for all appointment scheduling.
---
Your Free Financial Review: What to bring and what to expect
---
---
Tax Preparation
---
Clients who sign up and have assets under management with J.R. Financial are eligible for free tax preparation. We help Individuals & Small Businesses with their tax and accounting needs by identifying key tax planning opportunities that minimize both current and future tax liabilities. Click here to view the list of documents needed for this year's taxes.
---
Notary Services
---
J.R. Financial has a Notary Public on staff. We do not charge any fees for this service as long as you are a client who has assets under management with us. Contact our Notary Kimberly Murphy today to schedule an appointment.
---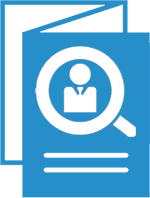 ---